Together with the availability of our seasonal Christmas Blend coffee we are also continuing to make last year's hot-selling Three Kings soap available once again together with two new variations of soap themed around Christmas: Candy Cane Swirl and Christmas Cheer.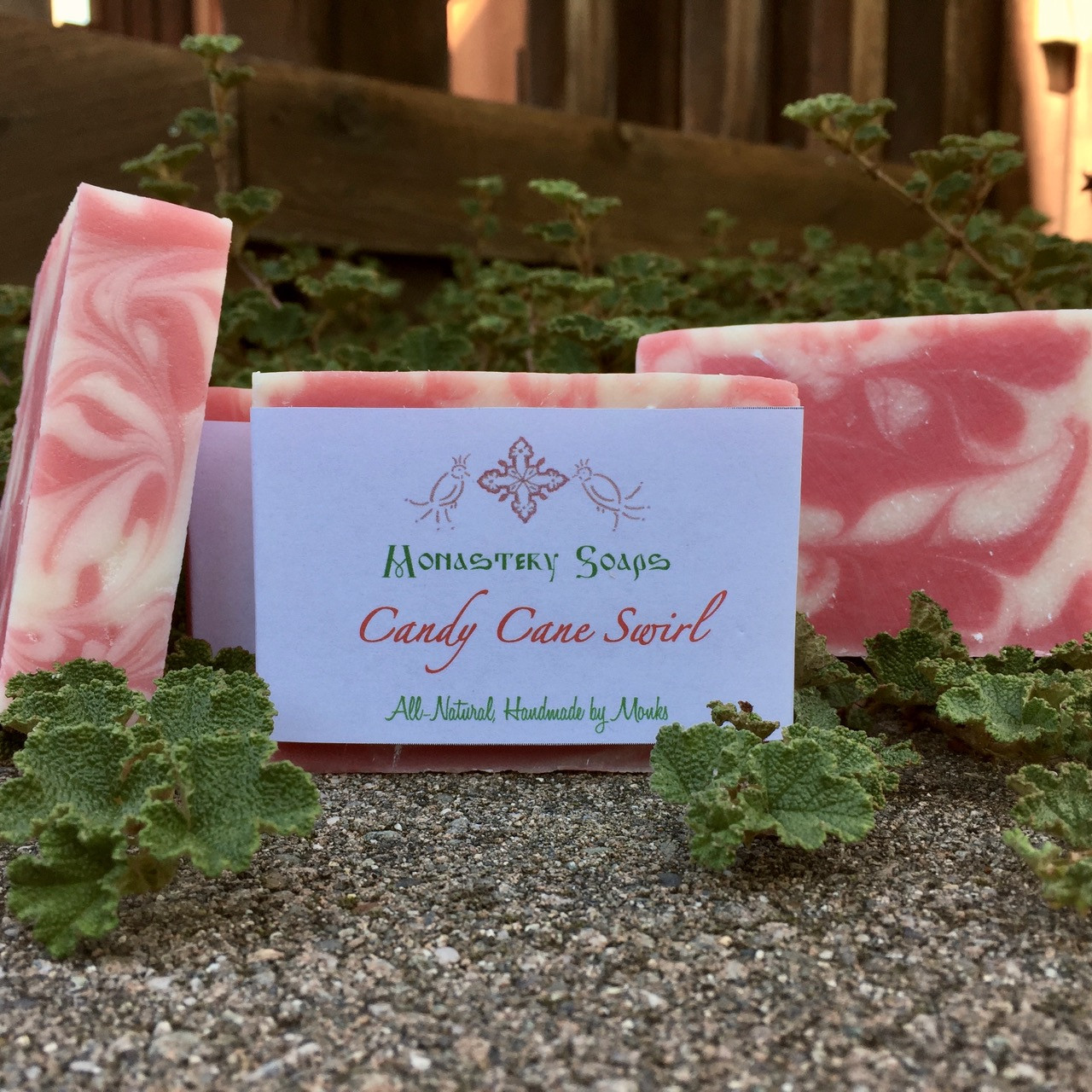 Christmas brings to mind peppermint and candy canes. This soap brings those together with a red and white swirl. Minty fresh and cooling. Some will want to use it all year round.
This is a soap worthy of kings! We finely grind pure myrrh from the "Horn of Africa." This is worked into the soap with pure essential oils of frankincense and other botanicals, the outside of the soap is decorated with gold mica and wrapped it in fine gold paper. Myrrh is naturally antiseptic and many believe it to have anti-inflammatory properties. Gold for a king. Frankincense for a God. Myrrh to foreshadow Christ's death and burial. These three gifts of the wise men were a manifest prophecy of our theanthropic Saviour, Jesus Christ.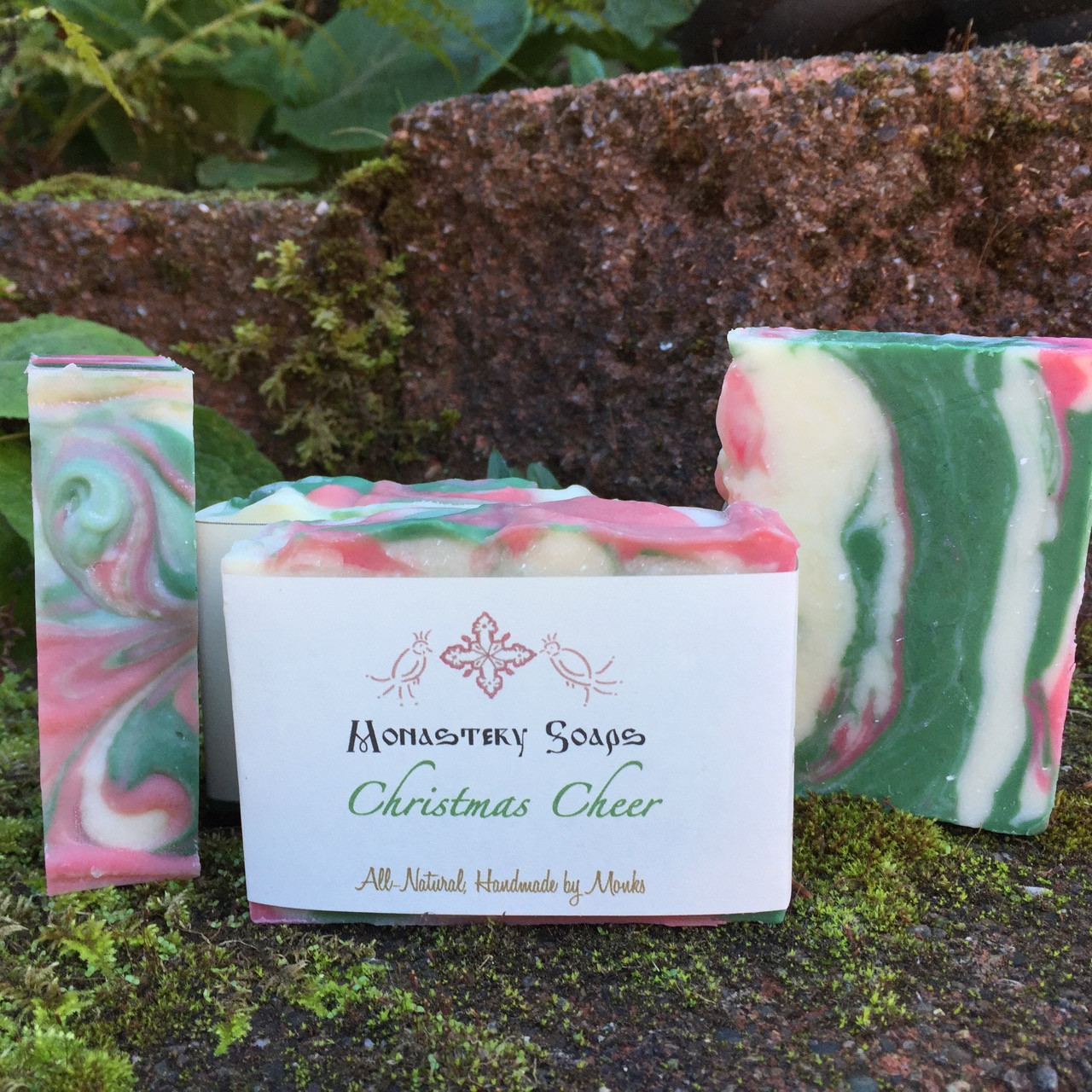 Christmas is coming! Celebrate the Feast of Nativity with this fine soap as a gift for your loved ones. The colors red, white and green mixed in a festive swirl of color. The fragrance is a perfect combination of Christmas trees and Christmas spices including Siberian Fir, White Pine, Clove Buds and Mistletoe Berries. The pine and spice is tamed down by Pink Grapefruit, Frosted Lily and ripe Pineapple.